Woo-hoo! To kick off my weekly favourite How to Train Your Dragon fanart compilation, I'm starting with my favourite subject – showing the friendship between Hiccup and Toothless!
They're such buddies, it's adorable.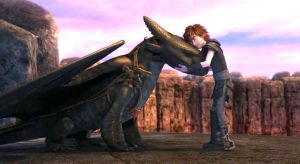 If you've watched the HTTYD series, you will have seen all the dragon riders develop the friendship with their dragons, and learn to get along and work together. The thing I've especially kept my eye out for, were cute and friendly Hiccup and Toothless (HicTooth) moments – and the series had plenty.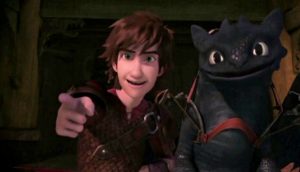 Well let's get things started, and if you have some of your own HTTYD fanart that you'd like to show, or would like to nominate another artist, then by all means head over to the submissions page and send it my way! I'll be putting older art into my favourite compilations, and posting the favourite latest art as it comes.
Maybe you could also sign up to the forum, and post your creative HTTYD goodies to the "Creative Wall" for other members to see.