This 2019 version of "The Lion King" is truly a visually lush and beautiful 3D computer animated movie, that shows us just how amazing traditional 2D hand animated movies can be in comparison. A flawed remake, with some interesting and sometimes disturbing changes, for a new generation of (easier to upset and influence) children and adults.
Most reviews that are currently available for this movie, criticise the limitations of photorealistic 3D animation, in telling a story with talking animals as the main characters.
This review will also touch on the subject of 2D VS. 3D animation, but it's too easy to leave things at that – it seems that a lot of this movie (the voice acting, music and also story) not only didn't "evolve" along with the new 3D medium, but also went backwards.
The overall result is a visual feast and marvel, but a total package being less "cohesive" and lower quality, than the smash hit 1994 original of "The Lion King".
There's more to it than that though, because other things were changed and added as well – some of those changes having apparently malevolent reasons:
2D Hand Animated, Versus 3D Computer Animated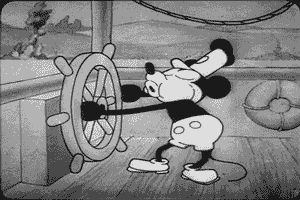 It's easy to take an art form for granted, when there is no viable alternative to compare it to. Feature-length hand animated 2D movies have been around for over 100 years. (Source) Hand animation couldn't be made photorealistic, a limitation perhaps, but when created by the finest storytellers and artists, it didn't matter – everything just "worked" anyway.
The viewer knew they were looking at an imagined and created story being told, and were therefore less critical of any other unrealistic elements to it.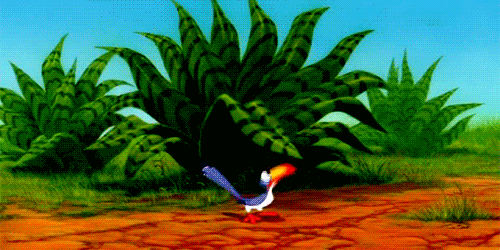 The living hand-drawn 2D storybook
Disney's 1994 2D hand animated Lion King movie was a story told to us, and we were the captivated audience: When an animal starts to sing and dance, then it isn't really happening – rather it's an obvious expression of its emotions, told in a way that humans can recognise and relate to.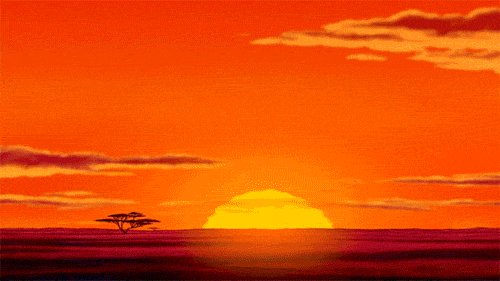 In the 2D hand animated 1994 version of "The Lion King", when people first saw a line of Leaf-Cutter Ants on a branch in the foreground, and the focus changed to a herd of Zebra in the background, many people may have thought to themselves "wow, how realistic this is", and were happy to witness that moment. The scene above, is 2D hand-animated: very impressive!
That memorable scene is repeated in the 2019 version, but makes a weaker and more forgettable impression.
Imperfections in photorealistic 3D stand out… a lot!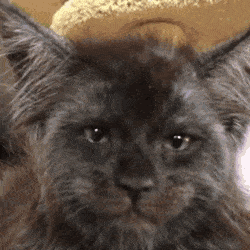 In the photorealistic 3D computer animated 2019 version of "The Lion King", people may very well expect everything to be like a natural nature documentary. While unclear who said it first, this movie was called a "live-action" remake in major media reports.
Therefore, when a lion moves or jumps a little bit stiffly, appears too "light in weight", has too little or no obvious rippling of muscles when moving, has an overly stiff and immobile mane, then something inside us knows it's not "quite right".
All these "unrealistic" things actually did happen in this movie. It was a little bit disappointing to witness such deficiencies, considering the movie's drummed-up hype.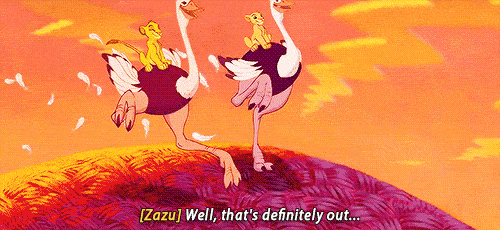 If a "perfectly realistic" lion started riding on top of a smiling Ostrich while singing, then it would look wacky.
While the 2019 "The Lion King" remake doesn't look wacky, one knows that things still aren't quite right. A lot of the subtle "mistakes" and deficiencies in the animation, actually do stand out negatively.
Now that 3D computer animated movies can be made to look so very realistic, to the point that it becomes difficult to distinguish them from real-life, the limitations of photorealistic 3D animation are also becoming more apparent: The movie is no longer a story told to us that we want to believe, but it's fake-reality not shown realistically enough, so we're unable to "believe" it.
First, let's look at some of the changes (from the original movie) that Disney had to make, to keep this visually photorealistic 3D animated movie reasonably believable, and then some of the things that should have been improved or never have been changed:
No More Singing Animal Pyramids!
Why not? Probably, because it would look too wacky. This 3D computer animated version of Disney's 2D hand animated 1994 smash-hit "The Lion King" movie, required "toning down" in several areas, to stay in line with its supposedly "live-action" visuals.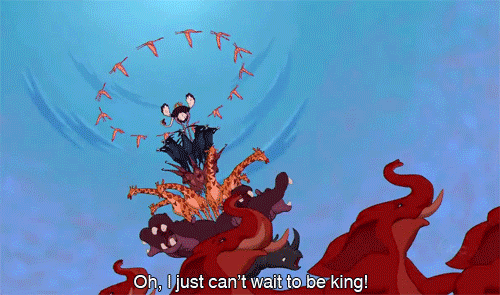 Had 2019's young Simba (Son of King Mufasa) danced and sung "I Just Can't Wait to Be King" on top of a 100 feet high singing animals pyramid, then it would have looked spectacular no doubt, but simply have been too confusing for the audience to accept.
This 2019 version was a somewhat close remake of its 1994 version story-wise; most changes involved padding the story with unnecessary modern-day "mainstream media/politically divisive" references and triggering buzzwords (something that's becoming increasingly pervasive in mass-consumption media), or trying to explain character motivations with excessive clarity.
However, the overall movie and viewing experience of the remake was generally less lively, and as a result more serious and constrained; simply put, it wasn't as fun and entertaining as the 1994 original.
[Captain Kirk horse-jump scene S.T.G.] The movie's characters were keeping reasonably close in line with what people would expect to see from realistic, "real" animals. Even the fights weren't as exciting – we've seen animals fighting on TV before, but that was real. This version of The Lion King however, was just "fake reality" with fake 3D animals, acting out human dramas and politics.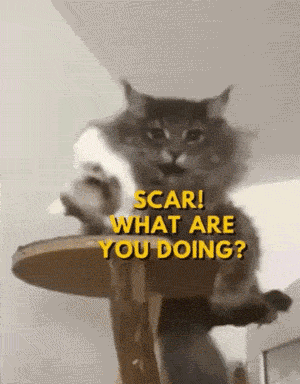 Thanks to nature documentaries, and even our everyday pet dogs and cats, most of us have an idea of how "real" animals move and react.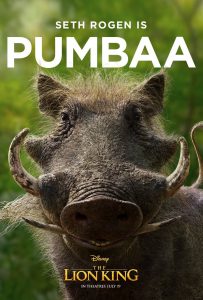 This movie appears to be "constrained" by the fact that the photorealistic animals shown, have human (and animal) emotions and stories to convey, but are "stuck" in a naturalistic animal body.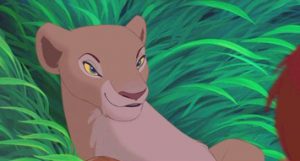 (Do real lionesses ever get "bedroom eyes"?)
However, that is not the full story: it's not so much that the "realistic" animal bodies are a limit to expressing human emotions, but it's the realisation that even the finest 3D animators available anywhere, may not yet be able to fully understand, and therefore reproduce the very fine and subtle "human" emotions and body language, that animals are capable of displaying. In other words, the animals' expressions end up looking somewhat sedated.
Animals are certainly capable of having "human" emotions, and also express their emotions with body language and facial expressions. Animal emotions however, are harder to study – for example, because we can often only guess what an animal is feeling.
Conveying realistic animal emotions on photorealistic "live-action" 3D animated characters is a bit like trying to re-create the complete recipe for a cake, just by observing the already finished cake.
One can probably do it eventually, but with a lot more observation and practice.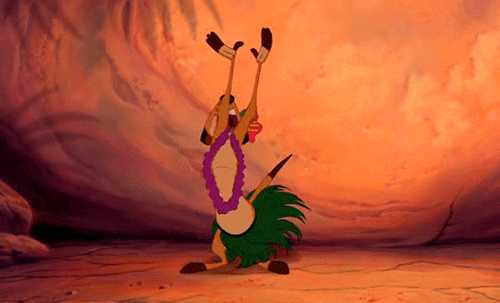 Of course, not every person is equally good at recognising animal or human emotions. The wild and wacky expressions of emotion that 2D (or less-realistic 3D) "cartoons" can get away with, will look completely out of place in a photorealistic 3D animated movie.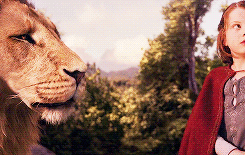 But one must ask: why try to excruciatingly make everything so photorealistic and "live-action" as possible? The lion "Aslan" from "The Chronicles of Narnia" film series (first released by Disney in 2005) was no less impressive and certainly looked realistic. He also happened to move and express emotions very realistically, as well. Aslan certainly didn't look "cartoony" – he looked like a "real" lion expressing intelligent thought and feeling.
However, the lion Aslan wasn't "restricted" by the requirement to appear 100% "live-action" – he expressed human emotions using human body language/(facial) muscle movements, whereas the animals in "The Lion King 2019" expressed human emotions in animal body language/(facial) muscle movements.
When "real" animals get weird
This 2019 remake of The Lion King showed animals assembling and even bowing as Rafiki the Mandrill monkey showed them Mufasa's son on top of Pride Rock… we know that animals in real-life nature would never do this! If Disney wanted to make the 2019 remake as "real" and "live-action" as possible, then why would they still show completely impossible situations?
Could it be, that all this excess realism in the 2019 Lion King remake was intentional, to try and make (a side of) today's warped human politics more genuine, by comparing it to something that even "real" animals would supposedly do in nature?
Now, that would be truly wacky… right?
All of this 2D VS photorealistic 3D stuff however, isn't as serious as it sounds. When the 3D animation is done extremely well, and every other component of a movie is perfect, then it can very likely work around any limitations that photorealism imposes. The result, would then be a movie that overall stands above any criticism, simply due to its brilliantly high quality.
However, this 2019 remake of "The Lion King" is no longer as "perfect" in other (and all) areas, as its previous 1994 original. This makes the 2019 version a more "average" movie pretending to be more than it is, therefore opening it up to lots of valid criticism.
Why was not a better attempt made in 2019? Was second-rate good enough, as long as a few political points got made?
Voice Acting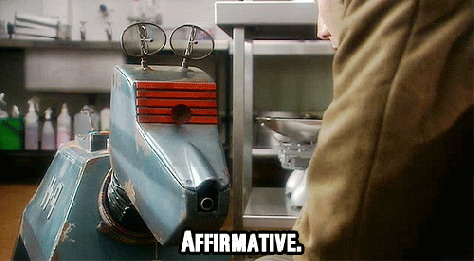 While not "bad", in a lot of cases the voice acting wasn't conveying the emotions and depth of the scene that was being acted out – this was especially apparent with the child actors. Getting this right is even more important, when the characters are less able to show emotions with body language and facial expressions, due to supposedly being "realistic" animals.
It's hard to fathom, that it's possible in such a flagship product like "The Lion King", for the audience to detect a sense of the actors reading their lines, rather than feeling and "living" them. Was this done on purpose for some reason, or was there simply not enough training and effort put into the final product?
This is an important movie that "deserved" only the finest treatment, but didn't receive.
It's possible, that the voice actors were directed to keep things a little bit "muted". Otherwise, their voices and acting may overpower the limited range of appearance and movements, from the computer animated animal characters.
If the voice actors were indeed directed to mute their expressiveness, then it had the unwanted side-effect of making the voice actors sound too unfeeling and detached.
How is the 2019 Lion King Different to the 1994 release? A "Muted" Series of Moments,
But There's a Twist
In the 2019 remake, there are several scenes that have been emotionally "toned down", for reasons that probably have nothing to do with the characters being "more realistic" now.
Can today's "modern" society's increasingly "big mouths" and ill-conceived manufactured outrage be blamed for this? Or are these scenes toned down, to allow more emotional room for some "new" things that have been added?
Muted responsibility
An example of toning down, happened in the scene where Mufasa (the Lion King and father to Simba) verbally scolds Simba for nearly getting himself and Nala (Simba's friend, and betrothed) killed, due to sneaking into the Elephant's Graveyard without permission.
The Elephant's Graveyard happens to be home to the Hyenas, who (in the 2019 remake) tried to kill the lion cubs in a surprisingly brutal and drawn-out scene – why was this scene so especially long and brutal, but only in the 2019 remake?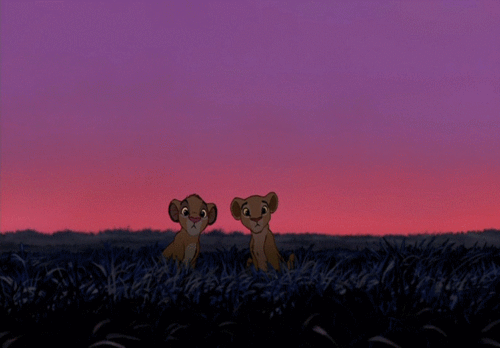 Back to Mufasa's scolding: In the 1994 version, Simba cowered down when his father mentioned "teaching his son a lesson", and Simba also became more upset and even tearful at realising his irresponsible and almost deadly mistake.
In the 2019 remake, Simba looked completely nonchalant at first (like he were watching a fly buzz by, with little interest), and appeared and talked like he were going through the shallow motions of what he thought his father wanted to hear. Simba almost seemed dead on the inside, in the 2019 remake – like a child that had either been smacked around or ignored his whole life.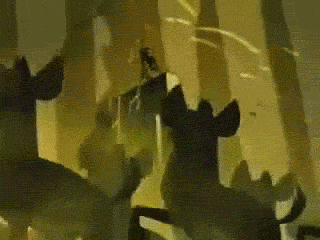 The "Be Prepared" scene in the 2019 remake was also toned down, to the level of an angry and drunken (but apparently still persuading) speech at the local (pub) "watering hole". It would have been impossible to convincingly recreate the impressive 1994 version – not necessarily because the scene in part ridiculed both (or any) extremes of totalitarian regimes (such as Communist and Nazi regimes), but also again because "real" animals don't goose-step, like the soldiers of those regimes.
The 2019 remake also did away with the (ridiculing) Communist "Hammer and Sickle" reference from the 1994 original. (Are some totalitarian regimes more okay and less-deserving of ridicule, nowadays?) See this link for a good analysis of the 1994 version of "Be Prepared".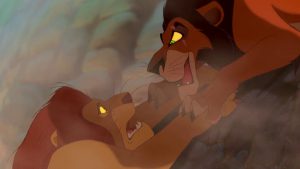 The dramatic scene where King Mufasa is hanging on to a ledge, a Wildebeest stampede below him, and Scar (Mufasa's weaker and scheming brother) throwing Mufasa to his death has also been altered: In the 2019 version, Mufasa no longer uses the word "brother" when pleading for Scar's help.
That change does stand out, so what was the reason for it?
The treachery of that scene was still strong, but it was weaker by Mufasa not referring to Scar as his brother – something that Scar actually was. Was the "brother" reference removed to further isolate Scar from being a lion, and make him look more like a "mangy and scavenging hyena" – as though siding with the hyenas made him biologically less of a lion?
Another scene: In the 2019 remake, when Pumbaa and Timon (Warthog and Meerkat – good friends of Simba) laughed at adult Simba for believing that the kings of the past (Mufasa's spirit, etc.) look down from the skies above, Simba walked away dejectedly. They both regretted laughing afterwards, saying "I blew it", even though they didn't know what they had done wrong – it was made overwhelmingly clear they meant no harm.
In the 1994 original, Pumbaa and Timon also didn't know what they had done wrong when Simba walked away dejectedly, but it was still clear they were concerned, and also meant no harm.
The 2019 remake, had to make it extra-super-duper-clear that Pumbaa and Timon didn't mean to offend Simba.
Deafening hormones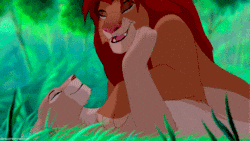 The scenes where (now adult) Nala (Simba's betrothed) chased Pumbaa, met (adult) Simba, was introduced to Pumbaa and Timon and then moved on to the "Can You Feel the Love Tonight" scene where love between Simba and Nala and the onset of adult responsibility flourished, were all handled with understanding emotion and elegance, in the 1994 original.
The sequence of events were rather quick, but still in a way that can be explained by two best friends giving in to the beauty of the feelings for each other, rather than just being horny-and-hormonal.
Time stands still anyway, when true love blossoms, so the short sequence of events from Simba and Nala meeting as adults to falling in love, merely became a representation of a lifetime leading up to a moment.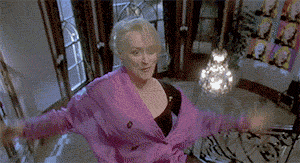 In comparison, the 2019 remake had the same sequence of events, but they somehow felt abrupt and disingenuous – Nala was in heat big time, which led to feelings of "love". The scene felt more like "Madeline" from "Death Becomes Her" falling down a flight of stairs.
Whatever it was that the 1994 original of "Can You Feel the Love Tonight" did differently, it managed to believably show love growing naturally, rather than artificially or fueled only by hormones, like the 2019 remake seemed to show. (Although there were at least some hormones involved in the 1994 original, too!)
"Did you know that you're different, and some bad (others) people don't like that? Here, have some sex."
In this 2019 remake, we see yet another heavy "predator/prey" (perpetrator/victim) reference – reminiscent of the "Zootopia" "reeducation-film" of 2016. Doesn't plucking at scars (or pointing to perceived scars) only lead to more pain and trouble?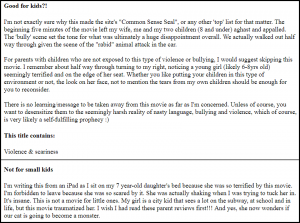 The Zootopia movie viewers' reviews had recurring mentions of unusual amounts of callousness, violence, and even certain sexual overtones to it, while clearly being advertised as a colourful child-friendly movie in the ad-campaigns. A significant number of upset parents complained in reviews about this movie scaring and upsetting their children.
Dotted throughout Internet discussions about that movie's supposedly uniting message, were a number of young and "prone" people acting with hostility – seemingly descending into further division and seeing other people as perpetrators/enemies (predators), and themselves as victims (prey).
The Internet rants and attacks against perceived threats and enemies that erupted at the time on social media, forums and various website comment sections were quite a mess to behold – yet another reason why dirty politics and the toxins of the adult world shouldn't be forced upon children/immature adults.
During the time of Zootopia's release, news came out about apparently Disney marketing employees reaching out to animal-artists.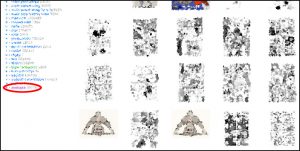 Nowadays there are tens of thousands of highly sexual "fanart" drawings made by artists of apparently all skills/ages, showing things like graphic interspecies intercourse and other sexual acts.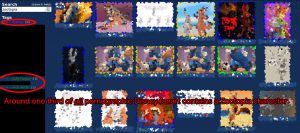 According to the websites where this fanart can be found, no other Disney or DreamWorks kids/family movie even comes close in the sheer amount of sexually-explicit fanart produced. While I'm not insinuating a connection there, such "coincidences" do stand out to me.
Ultimately, it's surprising how much influence a children's movie/marketing can have on people.

Perhaps including sexual overtones and pointing out division and making it seem bigger than it is, then blaming and shaming with no realistic real-life learning or solution, may not be such a good way to teach positive lessons, after all. Sounds more like a recipe for introducing division and disaster.
Dehumanising people animals
Back to The Lion King: Hyenas were no longer referred to as "the enemy" by Scar (the antagonist lion) in this 2019 remake, and instead called them "revolting scavengers" who he was planning on killing.
Had he called the hyenas "the enemy" (which lions/hyenas are in real life anyway), would that have made him look more like a fellow lion again? Was this familiarity unwanted?
Why bring human-grade slurs and treachery into the unusual partnership of lion(Scar)/hyenas, when a simpler enemy/not-enemy reference would have sufficed? Especially, since the 2019 remake is supposed to be more "realistic".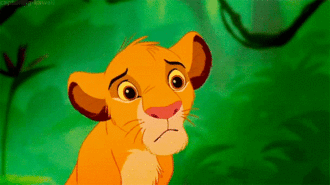 Farts are okay now!

In the 1994 original, Timon stopped Pumbaa from singing the words "every time that I farted", because he shouldn't talk like that in front of the kids. In the 2019 remake, Timon does not stop Pumbaa, to which Pumbaa says "are you going to stop me?" and Timon replies "no I'm not, you disgust me".
This wasn't said to "hurt" Pumbaa, instead being said in "jest", but it seems unusual to include regardless, when this movie seems to have made more of an effort to explain/spell out the (inoffensive and muted) emotion behind other scenes.
In other words: why include something that could be misinterpreted as an insult or "attack" (rather than friendly jest), but also be more careful about making other scenes less offensive or better-explained?
Here comes the twist – A big difference to the 1994 Lion King, not mentioned in "popular" (fake and scripted) reviews:
Soothing hurt feelings with
aggression and violence

is okay now?!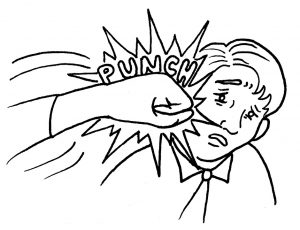 One important change from the original 1994 movie, was Pumbaa being called "chubby" by the hyenas, and him retaliating by beating them up and "righteously" shouting that he "will always fight a bully". Timon asked Pumbaa afterwards if he "feels better" and "got it out of his system", to which Pumbaa confidently replies "I do" and "I did".
(Just who is the real "bully", here?!)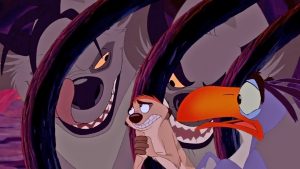 In the 1994 original of The Lion King, Pumbaa only beat up the hyenas to save the lives of his friends, who were cornered and about to be torn to pieces. It was fighting for a just cause – not fighting to "band-aid" hurt feelings.
In the 2019 remake, Pumbaa (and Timon) ran away and hid from some hyena guards (to create a diversion) and also left behind Simba, his friend, who went to fight a deadly battle with other hyenas and Scar – they were not planning on helping Simba any further. Nothing especially wrong with that, as they were already brave for their friend, but that's where they drew the line – so be it.
It was further "abnormal" then, for the 2019 Pumbaa to only decide to return to Simba's battle so that he can beat up even more hyenas, now that he felt emboldened by his violent victory over those who called him a name.
So… does that now mean that when your stronger best friend is facing overwhelming odds against a bigger enemy, and you let him fight alone because you're smaller and weaker than he is, but join him to go on a violent rampage because the enemy wounded your ego, then that is okay and celebrated? According to the warped 2019 The Lion King remake, apparently yes.
Redefining the enemy, weaponising feelings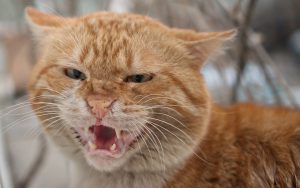 Is that something worth fighting a violent and bloody battle for? Are those supposed to be the heroes of the future? Not fighting for a friend and solidarity, but to soothe hurt feelings over bad words spoken?
If this is a modern way of boosting the confidence of those who feel outcast/different/made fun of in some way – by weaponising their hurt feelings or anger – then perhaps the "old" way of boosting their confidence was better:
You know… talking with a school guidance counselor and bringing in the "bully" and the "bullied" students, to assist them both with their issues, and allow them to work out their differences constructively and maturely. As a result, building important people-skills in young students, for a long and constructive life ahead of them – something they may describe as "boring and unexciting", but also making them more resilient and mature.
Beating up bullies is much closer to school violence, than intelligent and mature discourse and assistance ever was.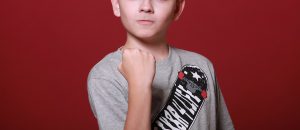 Everyone (supposedly) knows this by now, so why devolve into once again resorting to violence?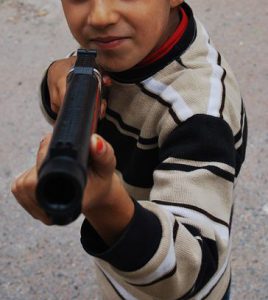 Let's not bring up the terrifying subject of school stabbings and shootings here, or should we? (Also – should we be concerned by anything perceived as a wieldable weapon, or instead be concerned by the acceptance and promotion of whatever degrades the human mind/body/spirit into choosing violence over wisdom as a natural course of action).
Aren't the animals supposed to be "realistic" in this movie, and fight for their land? Instead of settling real-world human hurt feelings and petty schoolground battles, with real violence. (This dangerously-warped example only exists in the 2019 remake.)

Real animals fight for their territories all the time – real animals do not fight over being called "chubby" – that's something only humans do, with sometimes deadly real-world consequences!
Would an impressionable young mind watching this movie with its photorealistic computer-animated animals, be more inclined to believe that if "real" animals fight perceived verbal insults with actual violence, that it must be natural and okay?
Manipulating feelings, pushing them to breaking point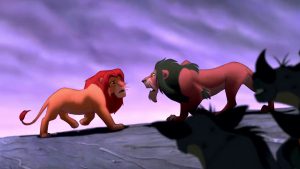 It gets worse: in the climaxing confrontation between adult Simba and Scar near the end of the movie, the battle of words and values devolves from conquering inner childhood demons to fight for the greater good and legacy (1994 original), into tearing down a cold-hearted effigy who caused bad feelings.


During that confrontation (in the 2019 remake), Scar forced Simba to "confess" to every single lion, friend and enemy; to say to everyone "I'm nothing", and to feel those words demean and (metaphorically) erase him.
The treachery of Scar murdering Simba's father Mufasa, and blaming young cub Simba for it, was "removed enough" from the human audience's everyday reality, to not become overly personal to most. It was an evil act of Scar, that did not reach out from the story and into the viewers' own personal reality, and therefore it remained a more metaphorical act of evil that could be reviled from an emotional personal distance.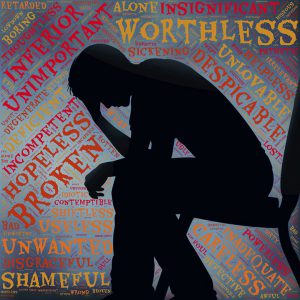 The 2019 remake however, gave Scar's evil act of treachery a new spearhead that could "reach and strike" the viewers of this movie; at some point in most peoples' lives, the viewers would have felt like they were "nothing" – especially in their younger years when slowly coming to terms with the world's scale and problems for the first time.
This is something that certainly does not feel good, and needs to be worked through with growing maturity, wisdom and confidence – certainly not with violent retaliation towards the effigy that "caused" a person to "feel like nothing".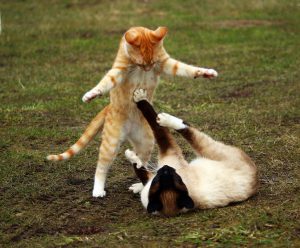 Why did Simba actually fight Scar in the 2019 remake of The Lion King? Was it retaliation for getting his feelings hurt, or was it to set right and continue his father's legacy? The 1994 original was certainly a lot less ambiguous – the fight was to overcome personal weaknesses, and taking on adult responsibilities, to continue his father's just legacy and the natural balance and "circle of life".
A battle over hurt feelings seems a lot less "epic", in comparison.
Could it get even worse? Certain "opinionated" news outlets have openly drawn comparisons between Scar in this 2019 movie, and a prominent current-day political figure – one won't have to name names, for most people to know who this political figure is:
The character Scar, was accused and portrayed with very similar buzzwords and terms, that mass-consumption media likes to use when describing this real-world political figure.
So, what do we have now? We have the supposed "gentle, good and righteous ones" in this movie, violently tearing down the bogeyman effigy of someone because they cause bad feelings, and by the way… this someone also happens to be accused by the "righteous ones" using very similar buzzwords/terms, that are being slung at a current real-world political figure.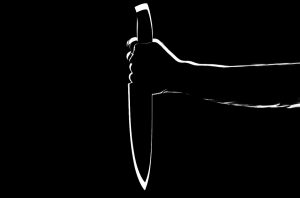 When can this unnatural madness and compulsion of twisting a good and reasonably balanced family and children's story, (apparently for the sake of raising the poisonous daggers of partisan politics), return to normal once again?
What happened to the people who would have noticed such things, and expected a fairer and nonpartisan story without apparently divisive psychological influencing – where are the parents, the child-psychologists, the honest and intelligent critics? (Are they gone, and must we now become our own heroes in this world? Maybe that's for the best.)
This partisan influence was also what ended up twisting and damaging the story of "How to Train Your Dragon: The Hidden World" – the final movie of a massive movie franchise, that actually started out quite nicely indeed with the first (2010) movie. (The first HTTYD movie and resulting beautiful fanart inspired me to create this fansite.)
Brainwashing trigger words/situation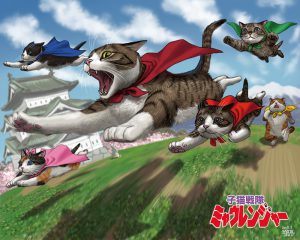 For the "icing on the cake", we have a moment in the 2019 remake where after Scar's treachery is exposed, Nala immediately shouts "Lions, attack!" and every lion(ess) flies into battle.
That moment could easily have broken into a sassy girl-power song, where the lionesses all stood up on their hind legs and started grooving and busting rhythmic sexy moves. (We've already seen it happen to animals in the warped movie "Zootopia".)
Why include such "call-to-violence/trigger" words in a (partisan) children's movie? (Because the entertainment/media and most other influential industries are run by psychopathic satan-worshipping pedophiles, but that's another story.)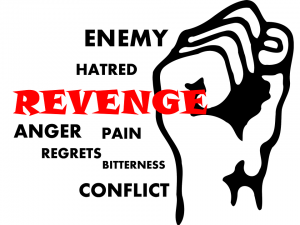 The world has witnessed that even "fully-grown" adults are capable of inflicting terrible harm on innocent lives, over perceived emotional injustices.
Why make an apparent effort to normalise and even reward violence, over perceived emotional injustice? (Retaliating violently over words spoken, winning, becoming "kings and queens", having sex/offspring.) Violence is never the right thing in such situations – fighting the urge to become violent, and putting that energy towards personal growth, wisdom and resilience is the right thing!
In the 1994 original of The Lion King – true violence between the protagonists and antagonists was only ever a last resort, after seeking peaceful resolutions had failed.
Sometimes violence can be necessary, but never over hurt feelings like shown in the 2019 Lion King remake – that would be truly wrong!
Notably, the "popular" review articles that discuss the differences between the 1994 original, and the 2019 remake, don't seem to mention these particular disturbing differences mentioned above. Why not?! (Because almost every "critic" or "journalist" who is allowed to be popular, has the same boss and script to regurgitate, that's why.)
The reward? Sex, selfishness and self-indulgence
In a rousing finale, to reward 2019 Simba for his vicious and violent social justice victory over President Trum… the feelings-hurting bogeyman, Simba gets lavishly praised by those around him, with an extra emphasis on the hormonal relationship between him and Nala. The 1994 version instead focused on the regeneration and flourishing of the land and society, that naturally was allowed to occur after a genuine tyrannical and murderous influence had been repelled.
Kid's media is becoming more graphically violent and selfish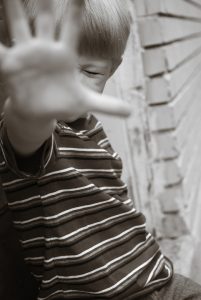 The act of planting poisonous "violence against the perceived bullies" seeds into childrens' minds all over the world is truly vile and repugnant, and becoming more pervasive and harder to escape from.
When looking at the state of movies and TV series aimed at children and younger people (below 25), some negatively influencing trends are becoming increasingly obvious: for example, some of the messages that young people are being "massaged" with, include that graphic (real) violence against a perceived (vague) "bully" is not only okay, but heroic and makes one feel better.
Also, that true and educated responsibility towards oneself and others, is not as profoundly important as one's own selfish and fleeting (and often externally influenced) feelings.
Another message aimed at older children, seems to be that seeking (the tools for) lasting relationships and strong families for a stronger society isn't as important as it may seem at first, because there's always another alternative to make oneself feel better again. For example, letting go of one's responsibility towards others, and the greater community, and putting personal and shallow emotions above all – even above actually understanding and analysing those emotions. (And then working towards a more mature and whole self, that as a result is able to also give more back.)
In other words: The act of promoting and encouraging the selfishness of the single individual, is damaging the essential community and on a greater scale, society – and it's increasingly evident/allowed in children's media.
These kinds of pervasive and poisonous messages, help create selfish and violent adults with no sound moral footing, and no actual tools to create strong and lasting relationships and communities.
The Robotic Soundtrack
[ROBOT MUSIC VIDEO] There seems to be a lot of talk of Artificial Intelligence/automation taking over from human jobs, and it feels like this 2019 "The Lion King" soundtrack is a genuine and quality attempt by robots, to emulate human emotion and song.
The robots will almost get it right… eventually.
The impressive, powerful and human 1994 version of Lion King's "Circle of Life", and in fact the entire soundtrack, received the positive adulation it deserved.
The 2019 version of "Circle of Life" sounds like it was read off a script without emotion, pieced together from at least two recording sessions, and even seemed to have a pronunciation error near the ending: the word "despair" from the line "through despair and hope, though faith and love" sounded like "dispLair" with an added "L".
Even if it wasn't a mispronunciation, it still sounded like it was. This is the flagship song, from Disney's flagship movie of recent times, and not a "fast-food-quality" direct-to-TV production of theirs.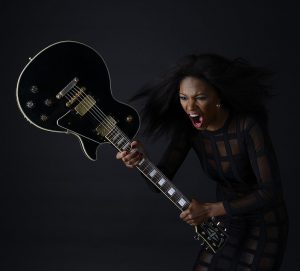 A lot of the other songs seem to have overbearing yelling, rather than the elegantly expressed emotion, even high emotion, from the 1994 version. All the 2019 vocals seem to suffer from being read (yelled) from lines, rather than being felt and expressed.
When young Simba and Nala sang "I Just Can't Wait to Be King" in the 2019 remake, it wasn't believable that Simba actually meant what he was singing.
The highly-acclaimed "Can You Feel the Love Tonight" song once again sounded like it was read and yelled from the script in a practice session. The female singer is far too overbearing – already being strong in the 1994 original, this time it's too much. Love is supposed to go both ways, and allow equal expression.
[WOLF YAWNING, OTHER WOLF EARS BACK] They were in love for just one minute, and there's already yelling. How off-putting.
The Real Reason for This Movie's Bad Reviews?
Besides the apparent twisting of the original more balanced story into something more "mainstrean" and partisan, it's not so much the apparent current-day limitations of photorealistic 3D animation, which hold this movie back – that's just a red-herring. It's the lower quality investment in all other areas of this movie, that truly drags it down. (Also the poisonous new anti-human messages introduced in the 2019 remake of course.)
This is what happens, when a masterpiece is worked on by people who hadn't created it – and therefore don't understand it, the way its original creators did. (Although the 1994 version did seem to steal "borrow" a lot of quality groundwork from "Kimba: The White Lion". ) [Source]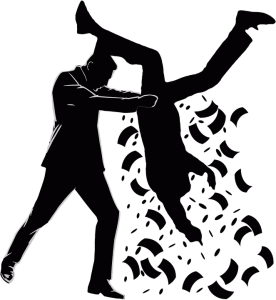 This 2019 remake's makers must have been certain, that not-very-good was good enough to get people to cough up their hard-earned-money to go and watch it, if the advertising is forceful enough.
Still, this movie is a 3/10, for me. The 3D visuals on the surface are quite impressive, but that's about it. Although there's probably no rule-book or guide, on how many points to take off, for the new and divisive (political) seeds being sown in childrens' minds:


For example, that actual violence as a reaction and retaliation to a mere snarky comment, is a good thing that makes one feel better. As well as adding modern day political-and-partisan references, whose many layers of poison, phoniness and deception belong in the "adult" world.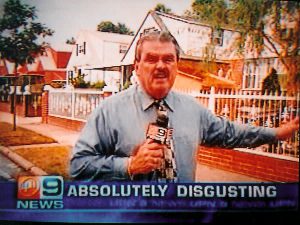 Once again, I suspect that powerful modern-day influence gnawed at this movie's story, the way the story of DreamWorks Animation's "How to Train Your Dragon: The Hidden World" was gnawed on. Both stories seem to have, to varying degrees, devolved into modern-day tools of partisan, negative influence; dropping seeds of division and cultivating weaker alternatives to strength and unity.
This may not seem apparent at first, but when comparing the first HTTYD movie to the last, and the 1994 TLK original to its 2019 remake, and keeping in mind the toxic political and anti-human poison being spewed and lies being spun in the mass-consumption-media, it becomes much easier to draw parallels.
These stories could have been so much nicer, wiser and also timeless, had they not been mangled by current-day battles which are actually completely alien to these movies' stories. Timeless, wise and relatable tales may not be "new", but that's what makes them universal and valuable – the wisdom in timeless tales is as old and also contemporary, as functioning society itself.
The 1994 original of The Lion King was fairer and more equal, in making a folly of extremes and excesses (of ignorance, greed and selfishness) – something that all sides can agree with, when they "grow up".
Apparently though, this 2019 remake wasn't unfair and unequal enough however to appease certain people. Some early reviews, on some popular news outlets known for their "opinionated" views, are already complaining about this movie not going far enough with its partisan messages. (What a crazy deranged thing to complain about – especially in a movie mostly for children.)
It's pretty clear, that major movie studios aren't afraid of making their own views known. To alter a classic and much-loved story like "The Lion King" too much, to obviously suit current-day agendas, would likely have raised too many eyebrows.
Instead, a more careful middle-ground seems to have been chosen; "throwing a toxic seed" only occasionally, when the time is right and not as obvious.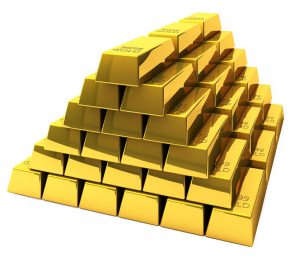 Industries such as news, entertainment, education, insurance, health/medicine, food, etc. all seem to be increasingly profit-driven, hungry for more, and seem to stoop to greater depths in their malevolent hunger for money, control and influence over the masses. Values fall away, replaced with synthetics, and then they fall away too.
This particular movie seems to have resisted somewhat, a portion of the many current-day negative and damaging trends/changes – likely because the original story is still too firmly in the minds of many viewers, and any further alterations would have stood out too much.
The 2019 remake of "The Lion King" however still remains in the 1994 original's shadows.
August 2021 Update:
Well, haven't things gotten "interesting" (horrifying) in the world since 2019, back when I've written this still-unfinished review.
The reason why this review remains unfinished was because I had gotten tired of writing about the same ugly things in (kids/family) movies over and over again on this fansite – especially since these are stories that I had once enjoyed. Working on this HTTYD fansite wasn't fun anymore, so I stopped.
Witnessing apparently intentional, shameless and desperate attempts to use psychological manipulation on such an unbelievably grand scale, to divide and damage the audience/society, is quite a sight to behold.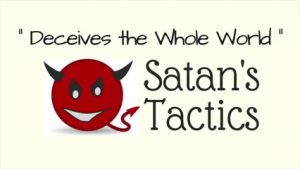 It's become pretty clear, now that the planet's human population has lived through almost two years of lies, tyranny and murder amounting to biblical proportions, that this Lion King remake was never meant to earn money or become any kind of "masterpiece" – the remake was just another excuse and opportunity to warp the minds of the child audience with blatantly obvious and damaging psychological brainwashing techniques. Even the negative "critic" reviews never pointed out the newly-added brain f-ing alterations to the remake's story, because quite obviously those reviews were dictated by the same sources who dictated these damaging changes to begin with.
The comprehensiveness and scale of the corruption and malevolence that allows such wicked deception to spread across the planet virtually unchallenged, as repugnant as it is, truly is mind-boggling.
As mentioned in the "Hello again! An update, with more HTTYD goodies to come." blog post, I'll keep my focus on the HTTYD fans and creatives' constructive and positive interpretations of the original HTTYD story – most fans know what is good, and discard the trash.
This is an unsponsored and independent fansite/blog that has had many hundreds of hours of work put into it, so at the very least it'll have to remain "fun" for me to spend my spare time on. There's only so much horror a healthy person can realise and confront each day, before moving away from it, towards something more positive. While I don't want to pretend that nothing malevolent is happening in the world, I also don't want to repulse fans (and myself) looking for nice things, trying to escape for a few minutes what they already know anyway.
This review needs some paragraphs extended and clarified, other finishing touches and some extra pictures, but I'll leave it as it is and concentrate on the original purpose of this fansite – to discuss nice things about the (earlier) HTTYD story, but especially the nice things that fans have come up with. It's only the fans and their beautiful contributions, which make the work on this fansite worthwhile.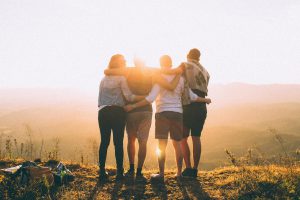 Finally, I want to say that in a world where mostly psychopathic pedophiles and murderers control and supply the information and media that we consume, including that which we use for escapism (such as movies and video games), it may be best to move away from such toxins and rediscover for ourselves the positive and beautiful things that remain, when we purposefully reject evil.